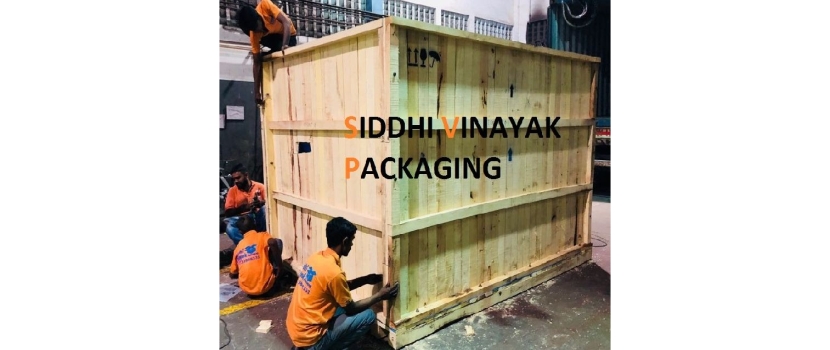 Wooden Transportation boxes are made from plywood in general. They are marked with high resistance. They provide high- protection to the products that are kept inside the boxes and keep the goods nicely packed. It is because they are closed off. They reduce the chances of various types of destruction or damage in the process of transportation. Your goods are safe inside the wooden crates. One of the most important names to mention here is Wooden crates. Wood can be repaired with much ease and can also be partially replaced without the chances of replacing the whole of it. The exportation procedure of goods becomes much more convenient by delivering the products in a wooden transportation box. No matter what, wooden transportation boxes have occupied an integral part in the transportation process of goods. The rising popularity of it leads to Heavy Duty Exports of Wooden Transportation Boxes.
Wooden Transportation Boxes As A Vital Element For Shipping Products
Wooden Transportation Boxes are ideal for heavy-duty packaging. For carrying out heavy goods, the box should possess strength, and wooden transportation boxes are rightly capable of that. In fact, in this case, warehousing is also necessary. Wooden boxes are constructed by making use of good quality wood and come with the capacity of holding heavy goods over long transit periods. Shipping becomes easier, in that case. Let us discuss the advantages of wooden boxes as an essential material for the packaging process:-
● Ensures protection: The use of wooden transportation boxes for packaging has been prevalent for years now. The wooden transportation boxes provide the utmost security and do not damage the products inside the box. The goods are safe and secured inside the wooden box. One of the most vital factors here is that they are waterproof. They do not allow water to enter the box and damage the products.
● Produces storage benefits: Wooden Transportation boxes come with numerous amounts of storage benefits. They are very long-lasting. To be more precise, they are not easily breakable, and they do not show signs of damage soon. These transportation boxes are durable, and therefore, they can be used by professional over a long period. They can easily carry heavy loads as well. Items of different shapes and sizes can be stored inside the wooden transportation boxes. In various industries, the use of such wooden boxes has been an integral part. The shipping procedure turns out to be quicker and easier.
● Good for scented products: These boxes are highly beneficial for products with a particular scent or fragrance. Often oils, perfumes, soaps, and shampoos are loaded inside a wooden Transportation box. These boxes make sure that the fragrance of the packaged product remains intact. Moreover, it does not let these products lose their essence. It is because they are closed.
● Wooden packaging is renewable: Apart from being long-lasting, wooden transportation boxes come in various sizes and unique designs. Wood is renewable, and wood packaging makes shipping easier. It maintains the quality of your products.
Ways To Make Use Of Wooden Crates In Daily Life
Given below are some of the main ways to make use of wooden crates in our everyday life:-
● Use it to make shelves: Shelves are undoubtedly an essential part of your house. The little but important belongings can be kept on those shelves. For example, keys to the car, TV remote, safety pins, etc. Therefore, you can use wooden crates to make beautiful shelves for yourself across the house.
● Make bookshelves: Wooden crates are one of the most vital wooden elements. Utilizing wooden boxes for making bookshelves can be a perfect idea. In many households, books are usually kept inside a cupboard, but making a DIY bookshelf will add functionality. Not only that, finding books will be much easier that way.
● Utilize it to enhance the decor of your house: Creative use of Wooden crates can contribute to the decor of your house and give it an aesthetic look. You can make a coffee table using it that certainly is very eye-catching. You can even decorate your home with art and craft supplies by making use of wooden crates. It will make your house look sophisticated and elegant.
Wooden Transportation Boxes and wooden crates are widely used in today's times. The use of Heavy Duty Exports Wooden Transportation Boxes is normalized. These are very beneficial in residential and commercial spaces. You can also order wooden transportation boxes from various online websites at attractive deals and discounts on bulk orders.